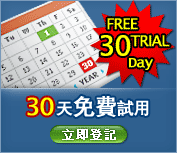 要查看此內容您需要安裝Flash Player 10 +的支持!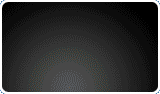 使用條款:
SERVICE AGREEMENT
This Service Agreement governs your use, in any manner, of all Website Services ("Services") as described in the Application Form, ordered by you and accepted by Easy Update Web. ("EUW") and describes the terms and conditions that apply to such use of the Services.
1. Use of Service
Your General Responsibilities
You have to take responsible in using the Internet with courtesy and responsibility, and be familiar with and to practice good internet etiquette. You understand that all information, data, text, music, sound, photo, graphics, video, message or other materials ("Content"), whether publicly posted or privately transmitted, are the sole responsibility of the person from which such Content originated. You also understand that by using the service, you shall not be exposed to Content that is offensive or indecent.
You agree not to use the Services to:


Infringement. Infringement of intellectual property rights or other proprietary rights including, without limitation, material protected by copyright, trademark, patent, trade secret, or other intellectual property right used without proper authorization. Infringement may result from, among other activities, the unauthorized copying and posting of pictures, logos, software, articles, musical works, and videos.
Offensive Materials. Transmission, disseminating, sale, storage or hosting material that is unlawful, libelous, defamatory, obscene, pornographic, indecent, lewd, harassing, threatening, harmful, invasive of privacy or publicity rights, abusive, inflammatory or otherwise objectionable.
Harmful Content. Disseminating or hosting harmful content including, without limitation, viruses, Trojan horses, worms, time bombs, cancel bots or any other computer programming routines that may damage, interfere with, surreptitiously intercept or expropriate any system, program, data or personal information.
Fraudulent Conduct. Offering or disseminating fraudulent goods, services, schemes, or promotions (i.e., make money fast schemes, chain letters, pyramid schemes), or furnishing false data on any signup form, contract or online application or registration, or the fraudulent use of any information obtained through the use of the Services, including without limitation use of credit card numbers. You may use the Services only for legal purposes under all applicable law and agree not to transmit, store, link to, advertise or make available for any images containing pornography. Any violation may result in termination of the Service provided by EUW with or without the grant of a notice. EUW reserves the rights to restrict or prohibit any and all users of the Services or content on your Website and to remove such materials from our servers, that EUW determines in its sole discretion is harmful to servers, systems, network, reputation, goodwill, other EUW customers, or any third party. You shall remain solely liable and responsible for your use of the Services and any and all content that you display, download or transmit through the use of the Services. "Content" includes, without limitation, your email, web pages and domain names. It is EUW's policy to terminate repeat infringes.



Storage. You agree that use of the Services hereunder will not exceed the total storage (including website and email storage) limits set out in the Order Form. If you use any storage space in excess of the agreed storage, EUW may bill you with additional charges, suspend the performance of the Service, or terminate this Agreement. In this event that EUW elects to take any corrective action, you will not be entitled to a refund of any unused prepaid fees.
Domain Names. As part of the Services, you will provide EUW with a registered domain name or names or EUW will register on behalf of you for such domain name(s) selected by you, provided that such domain name is available for registration. You agree to reimburse EUW for any fees paid to domain registrar by EUW with respect to the registration and maintenance of such domain names(s). You agree to be bound by the terms of domain registrar and the policies of the national DNS registration authorities to which you become subject upon registration of your domain name.
2. License You Grant to EUW
You agree to grant to EUW a non-exclusive, royalty-free and worldwide license to edit, modify, adapt, translate, exhibit, publish, transmit, participate in the transfer of, reproduce, create derivative works from, distribute, perform, display, and otherwise use your content as necessary for the purposes of rendering and operating the Services to you under this Agreement. You also grant EUW the right to publish your name in connection with the operation and promotion of EUW Services. No compensation will be paid or due you with respect to EUW's use of the materials as licensed above.
3. No Resale of Service
You agree not to reproduce, duplicate, copy, sell, resell or exploit any portion of the Service, use of the Service, or access to the Service.
4. Disclaimed Warranties
Services provided by EUW are performed without warranty against failure of performance including, without limitation, any failure due to computer hardware or communication systems. EUW does not make and hereby disclaims, and you hereby waive all reliance on, any representations or warranties, arising by Law or otherwise, regarding the services, including, without limitation, implied warranties of merchantability, fitness for a particular purpose, non- infringement.

5. Limitation and Exclusion of Liability
In no event shall EUW has any liability for unauthorized access to, or alteration, theft or destruction of information distributed or made available for distribution via the Services through accident, fraudulent means or devices.
EUW has entered into various agreements with our network providers to provide the networking infrastructure for distributing your website. EUW shall not liable for any delay or failure to perform of such network providers.
EUW may carry out system repairs and/or upgrades to the Website, the System and/or the Network. You hereby acknowledge and agree that EUW will not be liable for any temporary delay, outages or interruptions of the Services.
6. Indemnification
You hereby release and hold harmless, and agree to indemnify, EUW and its affiliates, partners, employees and suppliers against any and all claims, actions, proceedings, suits, liabilities, damages, settlements, penalties, fines, costs or expenses (including, without limitation, reasonable attorneys' fees and other litigation expenses) incurred by EUW or its suppliers, arising out of or relating to
your violation or breach of any term, condition, representation or warranty of this Agreement, the Addendum or any applicable policy or guideline;
your improper or illegal use the Services; or
your violation, alleged violation, or misappropriation of any intellectual property right or non-proprietary right of a third party (including, without limitation, defamation, libel, violation of privacy or publicity).
7. WE HAVE THE RIGHT TO TERMINATE
We have the right to discontinue, suspend or terminate our Website or your use of our Website at any time, including any time we determine, in our sole judgment, you, your use of our Website, your Content and/or any Posting you make does or may violate our Terms of Use and, in addition to any other rights and remedies we may have under these Terms of Use, or at law or in equity, we have the right to: (i) refuse to allow you further Posting; (ii) remove or delete Postings; (iii) revoke your right to use our Website; (iv) revoke and terminate your IAB membership; (v) use any technological, legal, operational or other means available to enforce our Terms of Use, including blocking specific IP addresses or deactivating your registration.
YOU WARRANT TO EUW THAT YOU ARE AT LEAST EIGHTEEN YEARS OF AGE AND POSSESS THE LEGAL RIGHT AND ABILITY TO ENTER INTO THIS AGREEMENT. BY CLICKING ON THE "PURCHASE" BUTTON BELOW, AND REGISTERING FOR AND USING THE SERVICES, YOU ACKNOWLEDGE THAT YOU HAVE READ THIS AGREEMENT AND AGREE TO BE BOUND BY THE TERMS AND CONDITIONS CONTAINED HEREIN AS WELL AS ALL POLICIES AND GUIDELINES INCORPORATED BY REFERENCE